Proto® 19 Piece Nut Driver Set
J12000S
Proto® 19 Piece Nut Driver Set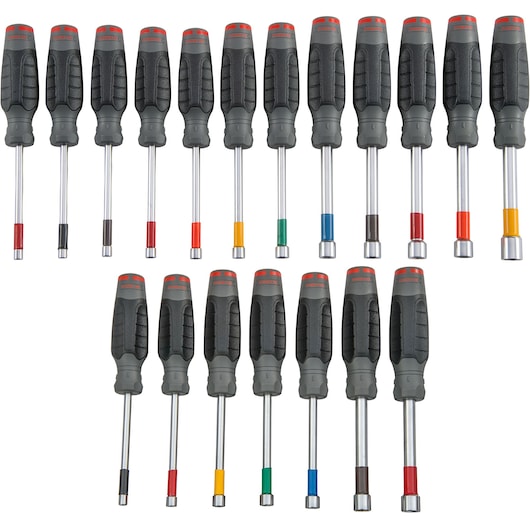 J12000S
Proto® 19 Piece Nut Driver Set
Ergonomic quad-lobe handle design with 360° texture grip for additional grip.
Designed to meet demanding heavy-duty needs of industrial maintenance and assembly applications.
Made in USA. HANDLE
View more features
Additional Features
Impact and chemical resistance handles are four-sided with broad but shallow flutes.
Resistant to most harsh chemicals (including hydraulic fluids used in the aerospace industry).
Four-sided handle design helps prevent "roll away" from the work surface.
Support
Warranty
Unfortunately, the warranty information cannot be retrieved for this specific product. Please review the information about our warranties.
Learn More
Service
We take extensive measures to ensure all our products are made to the very highest standards and meet all relevant industry regulations.