Proto® 1046 Piece Master Technician Maintenance Set
JCS-1046MAS
Proto® 1046 Piece Master Technician Maintenance Set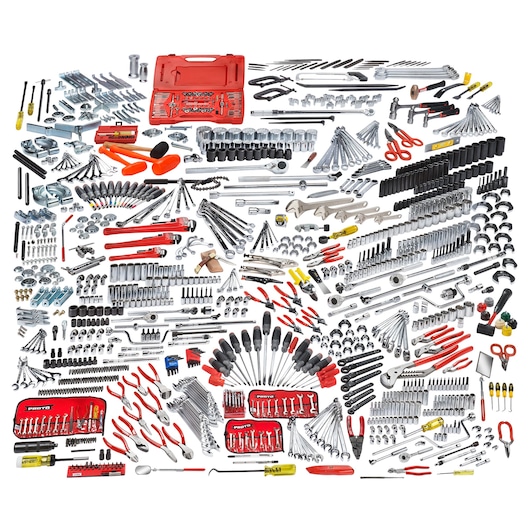 JCS-1046MAS
Proto® 1046 Piece Master Technician Maintenance Set
469 - Sockets and Accessories240 - Wrenches42 - Striking and Struck Tools32 - Pliers, 111 Screwdrivers 152 - Miscellaneous Tools
1046 pieces.
1/4", 3/8", 1/2", 3/4" drive tools.
View more features
Additional Features
Designed for fastener sizes 1/16" - 2-3/8", 2 mm - 24 mm.
Tools only.
Modules contained: JCS-MAS-1, JCS-MAS-2, JCS-MAS-3, JCS-MAS-4, JCS-MAS-5, JCS-MAS-6, JCS-MOD1046.
Enhanced version of Proto® J99950 Master Technician Maintenance Set.
Support
Warranty
Unfortunately, the warranty information cannot be retrieved for this specific product. Please review the information about our warranties.
Learn More
Service
We take extensive measures to ensure all our products are made to the very highest standards and meet all relevant industry regulations.